Griffen – PSA: THE RETURN (mp3)
March 22, 2013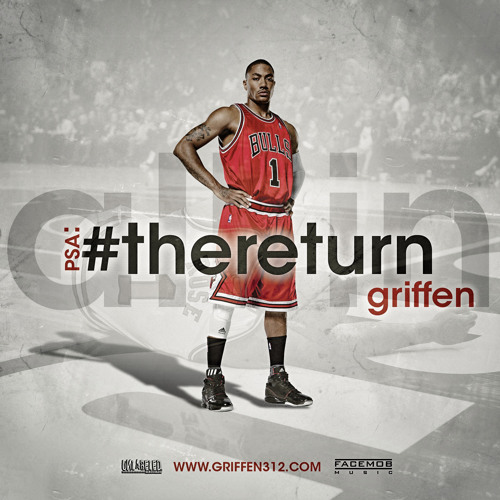 Chicago has really disappointed me this year. Our star basketball player has been sidelined with an injury that in MOST cases can have you out for at least 12 months and at the 10 month mark Chicagoans are throwing the man under the bus saying such things as "I hope he injures his other leg as well!" I say BULLSHIT!
Open letter to all who can't stand D Rose right now: Hello and I greet you humbly, Derrick rose will NOT be able to play for the rest of the season because of injury but we would like however for him to continue to take advantage of physical therapy and please make sure he is in attendance at ALL games. We understand that there are many that dislike D. Rose at this point and it is fine, because we believe these will be the same ones that forget this instance once he is back and the stats get back up.

With love and patience,
rookie_chi
Chicago, calm the f____ down and let the man prepare to return and bring us back into the for from athletically, to the manager of Derrick stop saying dumb stuff in the press, your killing your brother's image, and lastly Griffen, thanks for making such a dope song fam. You truley are a real fan and a lover of hip hop as well. BOOM!